Welcome
Check for advance tickets only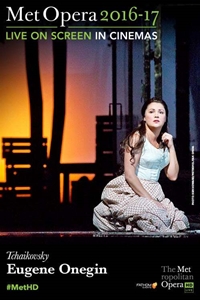 The Metropolitan Opera: Eugene Onegin
Opens 4/22/2017
Rated NR
Eugene Onegin, ópera en tres actos de P.I. Tchaikovsky, con libreto del propio Tchaikovsky y Konstantin Shilovski, está basada en un poema de Pushkin, y es tal vez la ópera rusa más famosa de todos los tiempos.
CAN'T FIND THE SHOW TIME YOU ARE LOOKING FOR?
We post new schedules on Tuesday evenings for Friday through the following Thursday.
In some cases, advance tickets for future releases will be posted by date.
Closed Captioning and Descriptive Video devices available by request at theater box office.
Buscar Horarios y Comprar Entradas
*Click on time to purchase tickets