Welcome
Check for advance tickets only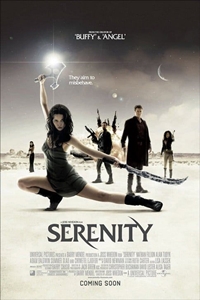 Serenity
Opens 9/30/2005
Rated PG-13 for sequences of intense violence and action, and some sexual references
When the crew of the spaceship Serenity takes on two new passengers -- a young doctor and his unstable, telepathic sister -- they get much more than they bargained for. The two are fugitives from the coalition dominating the universe, and they will stop at nothing to reclaim the girl.
Buscar Horarios y Comprar Entradas
Closed Captioning and Descriptive Video devices available by request at theater box office.
*Click on time to purchase tickets