Welcome
Check for advance tickets only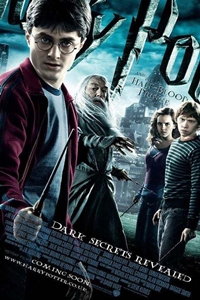 Harry Potter and the Half-Blood Prince
Opens 5/17/2020
Rated PG for scary images, some violence, language and mild sensuality
Harry, que comienza su sexto a˝o en la escuela de magia de Hogwarts, descubre un misterioso libro propiedad de "El PrÝncipe Mestizo" con el cual aprende nuevos trucos. Voldemort va tomando control tanto del mundo Muggle como del mundo de la magia, y Hogwarts ya no es el lugar seguro que solÝa ser. Harry sospecha que tal vez hasta el castillo sea peligroso. Dumbledore sabe que la batalla final se aproxima rßpidamente, y por eso se preocupa mucho mßs por preparar a Harry para ello.
Playing at:
The Grand 14 - Conroe
The Grand 18 - Hattiesburg
The Grand 18 - Winston-Salem
CAN'T FIND THE SHOW TIME YOU ARE LOOKING FOR?
We post new schedules on Tuesday evenings for Friday through the following Thursday.
In some cases, advance tickets for future releases will be posted by date.
Closed Captioning and Descriptive Video devices available by request at theater box office.
Buscar Horarios y Comprar Entradas
*Click on time to purchase tickets